Read all of the latest articles, updates, and reports on leadership for the greater good in Australia, written by the research team.
GET THE LATEST ON LEADERSHIP IN AUSTRALIA
Sign up with your name and email address to receive notifications when new articles are published.
Comprehensive analysis of how perceptions of leadership are changing in response to events, over time, and across sectors and institutions.
LEADERSHIP DURING COVID-19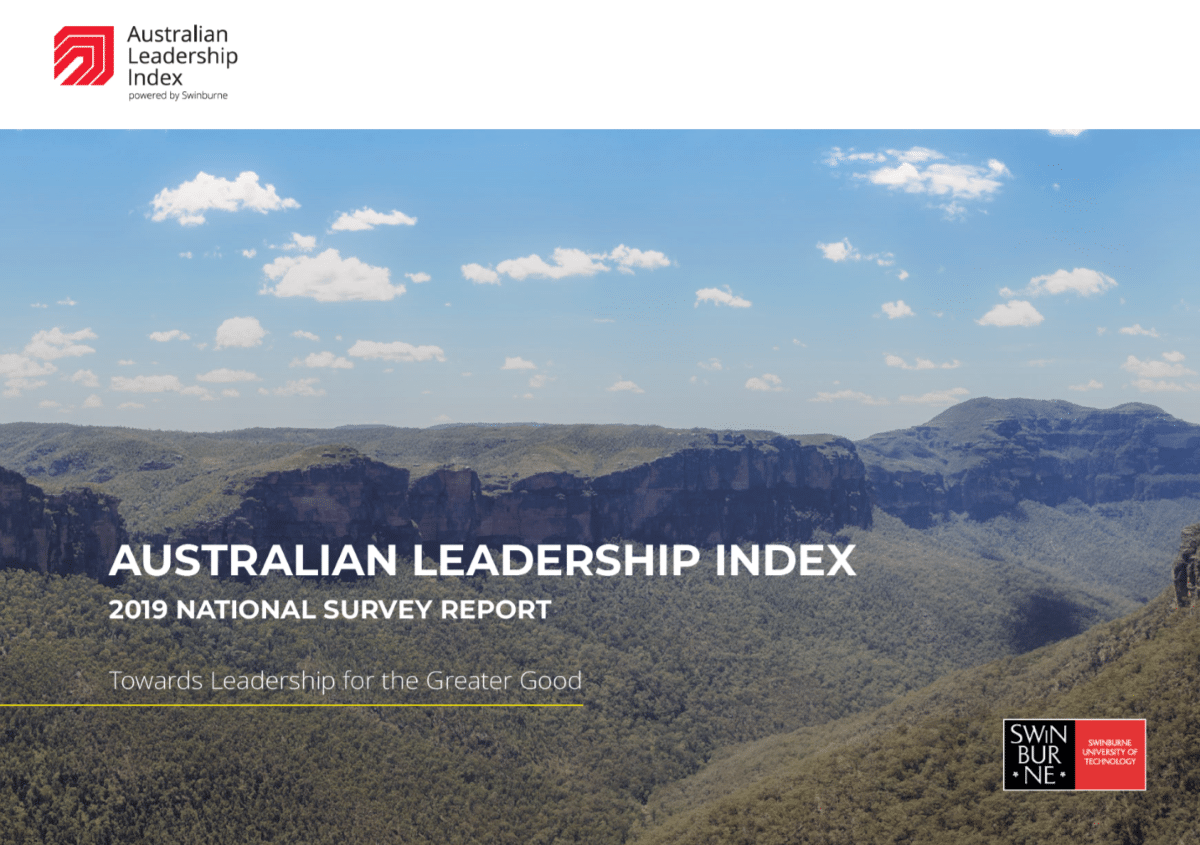 Quarterly reports provide a timely assessment of current events and how perceptions of leadership change in response.
Read the latest articles published by the ALI research team.
Australians love sport. Whether it be record crowds at the recent Boomers v USA basketball game, or the record numbers who sign up as loyal members of our professional teams, sport plays a major role in the Australian community. However, it is not just what happens on the court or field that matters. A new survey from Swinburne University has found
READ FULL REPORT
The Woolworths Group proclaims it celebrates "family-friendly values". Within its supermarkets the company has sought to demonstrate this commitment. Woolies gives out free fruit to kids, for example, and no longer gives out plastic bags. Its goal, the group states, is to "inspire our customers to consume all of our products in a healthy, sustainable way". It's a noble goal –
READ FULL REPORT
Most Australians have had enough of the opportunistic point-scoring that characterises politics today and want leaders who put the public interest first. With the federal election a little over a month away, it appears many Australians have little faith the winners will be able to provide the type of leadership that can change the country in a meaningful way. According
READ FULL REPORT